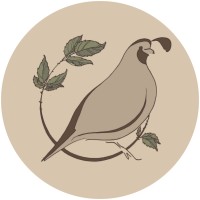 ​​
Quail Meadow Farm is a family owned farm located in beautiful Corralitos, which is in the foothills of the Central Coast in Santa Cruz County, California.  Our family  maintains a  herd of Nigerian Dwarf goats, chickens, a border collie named Tagg, an Australian Shepherd named Kodiak, Alaska our livestock guardian dog, three cats named Chrissie, Plume, and Pickle, three quarter horses named Nacoma, Rio and Gunny, and two mini horses named Puzzle and Brandy.  Our goats are registered with ADGA and we continue to strive to breed quality animals with great personalities as well as superior milking genetics. The superior genetics of our herd are founded mostly on Castle Rock and more recently we have added a buck from Curbstone Valley. We frequently have baby Nigerians Dwarf goats for sale along with an all  natural line of goat milk body products including: goat milk soap and goat milk lotion. We also sell  farm fresh eggs and naturally fed beef.
If you have any questions, or would like to visit us, please feel free to shoot us an email or give us a call.
We hope you enjoy your visit around our farm.